Bacon skewers are a fun, easy garnish for Bacon Bloody Marys and can be used as swizzle sticks or simply for good, unmessy eating.
We love trying new cooking techniques with bacon, like making wavy bacon and cooking bacon on the grill. These sizzling swizzle sticks (try to say that ten times fast) look so visually appealing, and we guarantee they'll be a popular addition to your next breakfast or brunch gathering.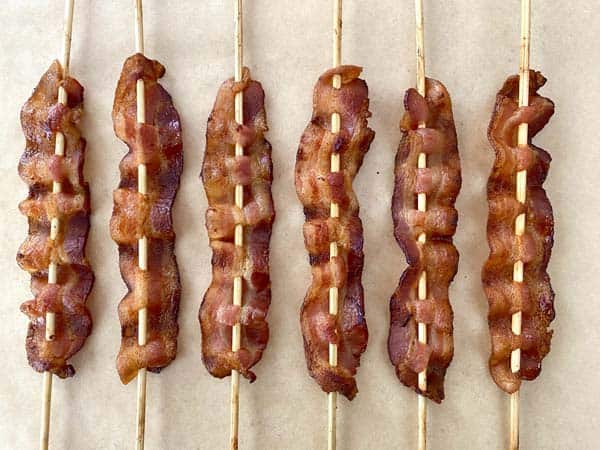 Best Skewers
Here at the BENSA test kitchen, I like to use bamboo skewers for this recipe because they have just enough texture to grab on to the slippery surface of the bacon.
I soak the bamboo skewers in water for about 30 minutes prior to baking, which keeps them from turning dark. Blot the skewers dry on a paper towel before threading the bacon. You can skip this step if you're in a hurry.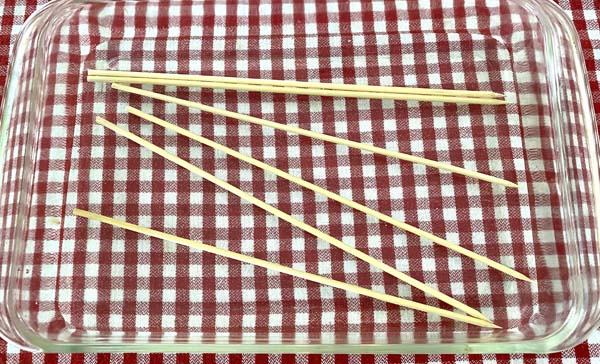 Line a baking sheet with foil, which will keep it clean. Then cover it with a sheet of baking parchment paper, which will help your skewers cook evenly and keep the bacon from sticking to the pan.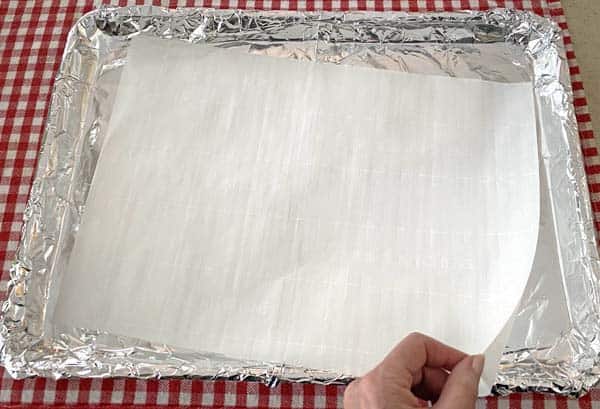 Recommended Bacon
Thick-cut bacon works best for this recipe, as it tends to shrink less and make for a nicer looking bacon swizzle stick skewer.
Thick bacon strips should be at least 1/8 inch thick, and generally a pound of thick sliced bacon contains about 12 to 16 slices.
If you need help choosing a tasty bacon, check out Food and Wine's Bacon Taste Test.
How to Thread the Bacon on the Skewers
After some experimentation, I discovered the easiest way to thread the bacon on the skewers is to pre-fold the bacon accordion style, making a fold about every inch. Place the little folded bundle on your cutting board and press the pointed end of the skewer through the middle.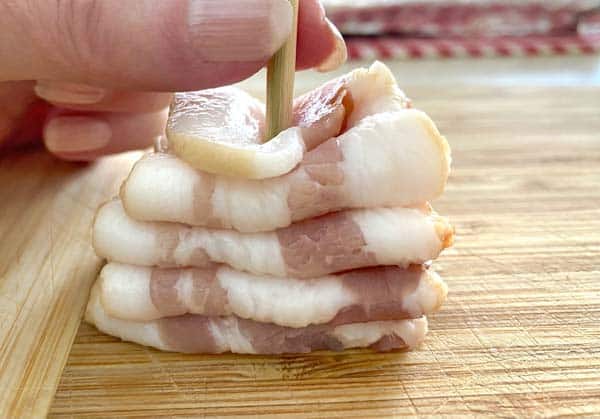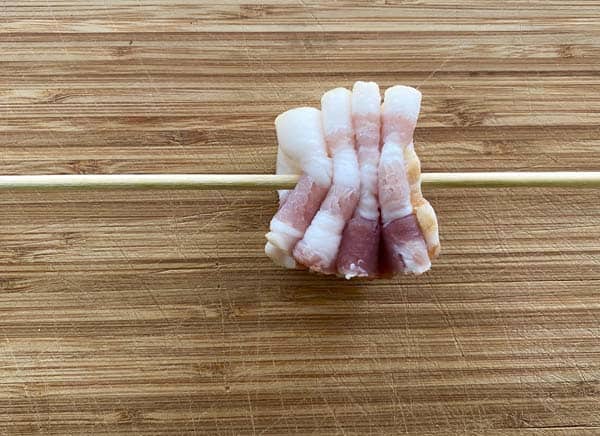 Then you can gently slide the bacon strip down the skewer until it's spaced out the way you want it.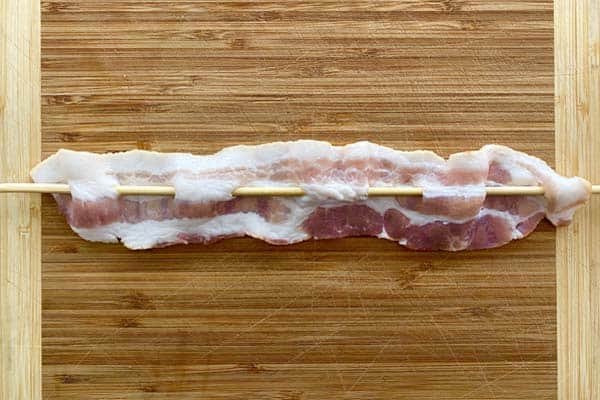 Arrange the bacon skewers on the prepared baking sheet.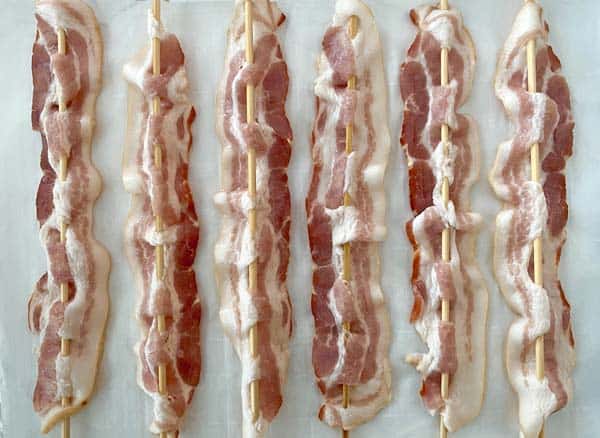 Bake in a 325 degree oven until crispy and golden brown, turning once. In our oven this took 40 minutes, but your cooking time may vary depending on the thickness of your bacon.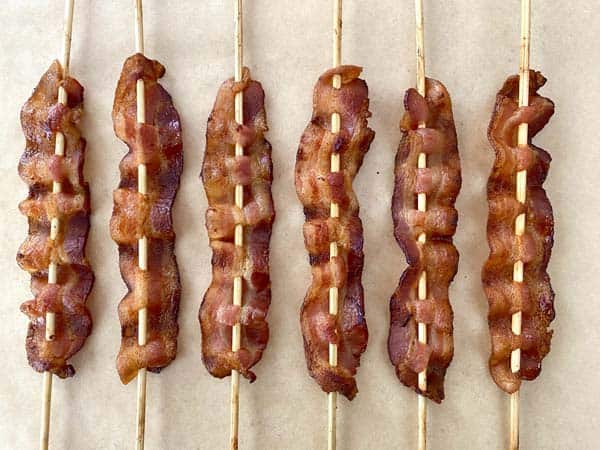 Variation: Add a Sweet, Spicy Bacon Glaze
For a delectable glazed bacon that you can serve with brunch or as an appetizer, simply mix 1/2 cup brown sugar, 1/4 teaspoon cinnamon, 1/8 teaspoon cayenne pepper and 2 tablespoons maple syrup in a small bowl. Brush the bacon with this mixture before baking, and baste it several times while it's baking. Let the glazed bacon cool for at least 10 minutes on the pan before serving. You'll love the sweet-salty-spicy flavor!
NOTE: If you make this glazed variation, by law you are required to call these appetizers Bacon Stickies.
How About You?
Have you made bacon on a skewer for a drink swizzle stick or snack? Do you have any tips to add? Drop a comment below!
Happy swizzling!
~Your friends at BENSA
P.S. If you use Pinterest to save and share ideas, here's a handy pin: